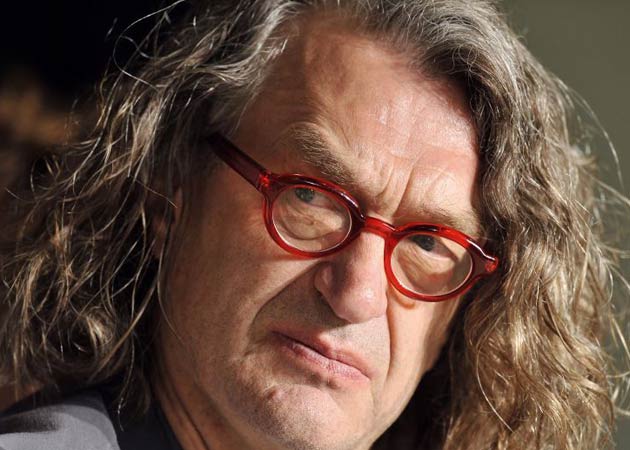 Trailer for WIM WENDERS: PORTRAITS ALONG the ROAD Retrospective
Kicking off later this month is a retrospective screening series of a filmmaker that more people should know about. His name is
Wim Wenders
, one of the major figures in New German Cinema, who has been making films for over 40 years. His most recent work includes the drama EVERY THING WILL BE FINE, his photographer documentary The SALT of the Earth, and the dancer documentary PINA, which was filmed in 3D. The retrospective spans his entire career and will include screenings in 15 cities showing restored 4K or 2K versions of his early work, including Paris, Texas, Tokyo-Ga, American Friend, Wings of Desire and of course The Goalie's Anxiety at the Penalty Kick. Catch a short trailer below.
Here's the trailer for the Wim Wenders: Portraits Along the Road retrospective series, via YouTube:
From YouTube:
"This is a trailer for the Wim Wenders traveling retrospective Wim Wenders: Portraits Along the Road, making a 15+ city tour starting August 28th, 2015. The tour will include 12 films from Wim Wenders, 11 of which are new restorations." All the films included are: The GOALIE'S ANXIETY at the PENALTY KICK (1971), ALICE in the CITIES (1974), KINGS of the ROAD (1975), WRONG MOVE (1975), The AMERICAN FRIEND (1977), The STATE of THINGS (1982), TOKYO-GA (1985), PARIS, TEXAS (1984), WINGS of DESIRE (1987), NOTEBOOK on CITIES and CLOTHES (1989), UNTIL the END of the WORLD (1991) and finally BUENA VISTA SOCIAL CLUB (1999).This retrospective is presented by Janus Films. For more info on the films, visit The Film Stage.
The tour will begin in New York on
August 28th
, with stops in L.A., Boston, Chicago, Washington DC, San Francisco, Portland, Seattle, Philadelphia, Minneapolis, Cleveland, Columbus, Houston, Austin, Vancouver.
Source
: The Film Stage, Alex Billington