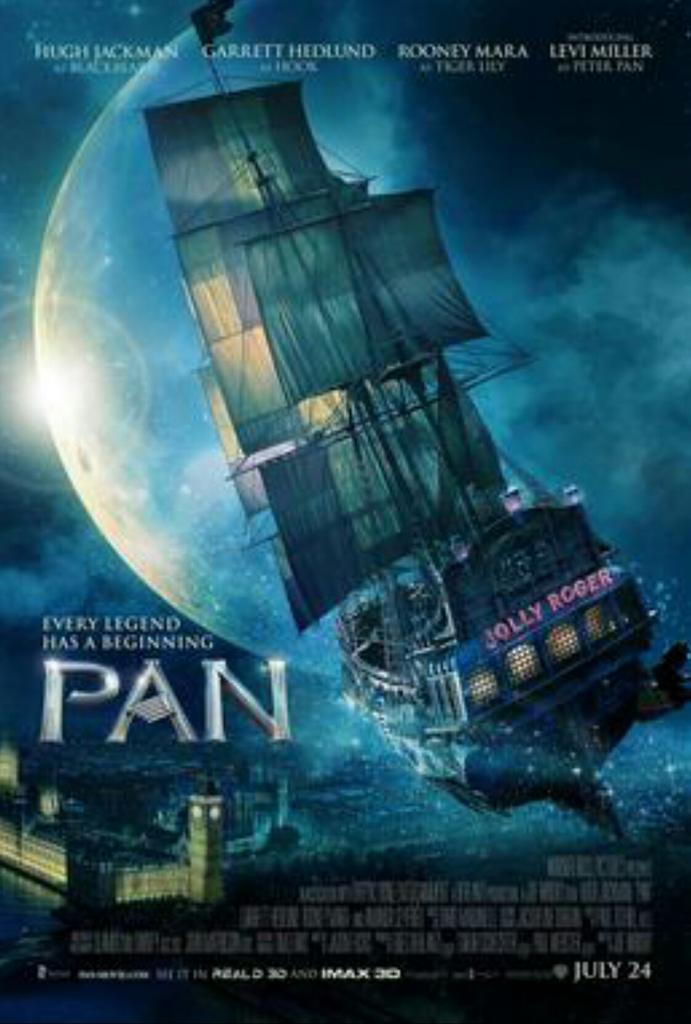 PAN trailer promises colorful Peter Pen remake starring Cara Delevingne as a mermaid
Rooney Mara's casting as Tiger Lily sparked an anti-whitewashing petition
The new trailer for PAN sees a young
Peter
transported to
Neverland
on a magical ship, take a dip in the mermaid lagoon and swear
"never to bow"
to the villainous pirates.
Newcomers
Levi Miller
and
Leni Zieglmeier
star as
Peter
and
Wendy
, alongside
Hugh Jackman
as pirate
Blackbeard
,
Garrett Hedlund
as
Hook
,
Rooney Mara
as
Tiger Lily
, A
deel Akhtar
as
Smee
,
Amanda Seyfried
as
Mary
and
Cara Delevingne
as a
mermaid
.
Joe Wright
is directing PAN for Warner Bros, following success with ATONEMENT and PRIDE and PREJUDICE.
This new live-action take on
JM Barrie's
classic story follows an orphan who is
"spirited away"
to magical
Neverland
, where he finds both fun and danger before discovering his destiny is to become the hero Peter Pan.
The first trailer for Pan dropped last November, offering the first look at US actress
Mara
, whose casting as
'Native American'
princess T
iger Lily
has been met with controversy.
More than 20,000 angry fans signed an online petition calling for an ethnic actress to be given the part and accusing casting executives of "
whitewashing
".
Devery Jacobs, Adele Exarchopoulos
and [IBLupita Nyong'o [/M]all auditioned for the role.
The Hollywood Diversity Report published last year revealed that only 11 per cent of films cast an ethnic minority actor in a lead role, while ethnic minority actors made up just 10 per cent of the cast in the majority of movies.
Tiger Lily's
Native American heritage has not always been dealt with sensitively in adaptations of "Peter Pan," with Disney's much-loved animated film including the song "What Makes the Red Man Red".
PAN reaches UK cinemas on
October 16
this year.
SOURCE: Jess Denham